Daniela Ruah Fans
Welcome Online
Welcome to the first unofficial Portuguese/English fan-site for the portuguese-american actress Daniela Ruah. She is currently starring in the worldwide famous CBS tv show NCIS: Los Angeles. We have no affiliation nor do we represent Daniela in any way. This is just a work of a fan. ENJOY!
Search
Daniela on Facebook
Fan Mail Address

Att: Daniela Ruah "NCIS: Los Angeles"
Paramount Studios 5555 Melrose Avenue
Building 213, Suite 220 Los Angeles, CA 90038
Latest Projects
NCIS: LOS ANGELES
TV Show (2009-2018)
as: Kensi Blye
Airing Sundays at 9/8c, on CBS
Status: Airing Season 9

More Information | IMDB | Official | Photos


EXCUSE

Short Film (2016)
as: Brenda
Status: Available Online

More Information | IMDB | Official | Photos More
Next on NCIS: Los Angeles


S09E01 - "Party Crashers" - Oct. 1 (Season Premiere)
S09E02 - "Se Murio El Payaso" - Oct. 8
S09E03 - "Assets" - Oct. 15
S09E04 - "Plain Sight" - Oct. 22
S09E05 - "Mountebank" - Oct. 29
S09E06 - "Can I Get A Witness" - Nov. 5
S09E07 - "The Silo" - Nov. 12
S09E08 - "This Is What We Do" - Nov. 19
S09E09 - "Fool Me Twice" - Nov. 26
S09E10 - "Forasteira" - Dec. 10
S09E11 - "All Is Bright" - Dec. 17
S09E12 - "Under Pressure" - Jan. 7
S09E13 - "Cac Tu Nhan" - Jan. 14
S09E14 - "Good Bye Vietnam" - March 11
S09E15 - "Liabilities" - March 18
S09E16 - "Warrior of Peace" - March 25
S09E17 - "The Monster" - April 1
S09E18 - "Vendetta" - April 8
S09E19 - "Outside the Lines" - April 22
S09E20 - "Reentry" - April 29
S09E21 - "Where Everybody Knows Your Name" - May 6
S09E22 - "Venganza" - May 13
S09E23E24 - "A Line In The Sand" & "Ninguna Salida" - May 20 (2 Hour Season Finale)

Elite Affiliates

Listed at Guia de Fansites Portugal & Celebrity Link

Apply
FEATURED FANART
Star Portraits (wisewyn) | Wisewyn Art in Oil paintings
SITE INFO
Original Launch:
September 21st, 2009
Relaunched:
September 25th, 2012
Site version:
2.0
Maintained by:
Ana
Hosted by:
Flaunt
Designed by:
Never Enough Design
Online:

Hits:
(+298961 hits since Sept. 21st 2009 on Webs.com)
Contact: Email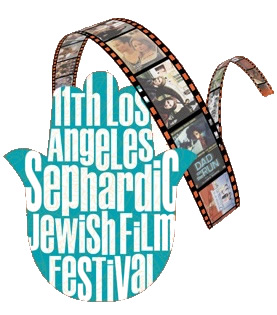 Daniela Ruah will be awarded today with the 2012 Cinema Sepharad Award, at the 11th Los Angeles Sephardic Jewish Film Festival Gala which takes place at Paramount Studios in Hollywood.
Read about how Daniela was picked to be this year´s honoree by the jewish community HERE.
Decorre hoje a 11.ª edição do "Los Angeles Sephardic Jewish Film Festival", em Hollywood, uma festa judaica que decidiu homenagear este ano a actriz Daniela Ruah, de 28 anos, com o prémio de "Cinema Sepharad 2012". A organização viu na actriz a pessoa ideal para ser consagrada, não só devido à sua religião, mas também a todo o seu percurso profissional. Ruah, que entra actualmente no elenco de "Investigação criminal: Los Angeles", nunca escondeu as suas raízes judaicas: "Um dia alguém me perguntou como é ser sefardita e que influência tem em mim. É uma espécie de comunidade e eu fui muito bem recebida." O festival, que quer chegar a judeus e não judeus, tem a duração de cinco dias e é uma celebração para os crentes.
Leiam mais sobre como decorreu o processo de selecção da Daniela para ser a homenageada deste ano AQUI.