Daniela Ruah Fans
danielaruah-fans.com - mobile version
Current Project
NCIS: Los Angeles
as
Kensi Blye
|
Sundays at 9/8c
"NCIS: Los Angeles" is a drama about the high-stakes world of a division of NCIS that is charged with apprehending dangerous and elusive criminals, who pose a threat to the nation's security. "NCIS: Los Angeles" returns for Season 10 this Fall on CBS.
Facebook
Fan Mail

Use the address below
to send your Fan Mail to Daniela :
Att: Daniela Ruah "NCIS: Los Angeles"
Paramount Studios 5555 Melrose Avenue
Building 213, Suite 220 Los Angeles, CA 90038
Latest Projects
NCIS: LOS ANGELES
TV Show (2009-2018)
as: Kensi Blye
Airing Sundays at 9/8c, on CBS
Status: On Hiatus

More Information | IMDB | Official | Photos


EXCUSE

Short Film (2016)
as: Brenda
Status: Available Online

More Information | IMDB | Official | Photos More
Elite Affiliates

Listed at Guia de Fansites Portugal & Celebrity Link

Apply
SITE INFO
Original Launch:
September 21st, 2009
Relaunched:
September 25th, 2012
Site version:
2.0
Maintained by:
Ana
Hosted by:
Flaunt
Designed by:
Never Enough Design
Online:

Visitors:
(+298961 visitors since Sept. 21st 2009 on Webs.com)
Contact: Email

May 06, 2018   Leave a Comment   daniela ruah, Eurovisão 2018, Eurovision 2018, Events, Festival Eurovisão da Canção 2018, Host, Imprensa Portuguesa, Interviews, Opening Ceremony, Portuguese Press, Portuguese TV, Presenter, RTP
This afternoon the four Eurovision Hosts Daniela Ruah, Catarina Furtado, Sílvia Alberto and Filomena Cautela walked the Blue Carpet at the opening ceremony for Eurovision 2018.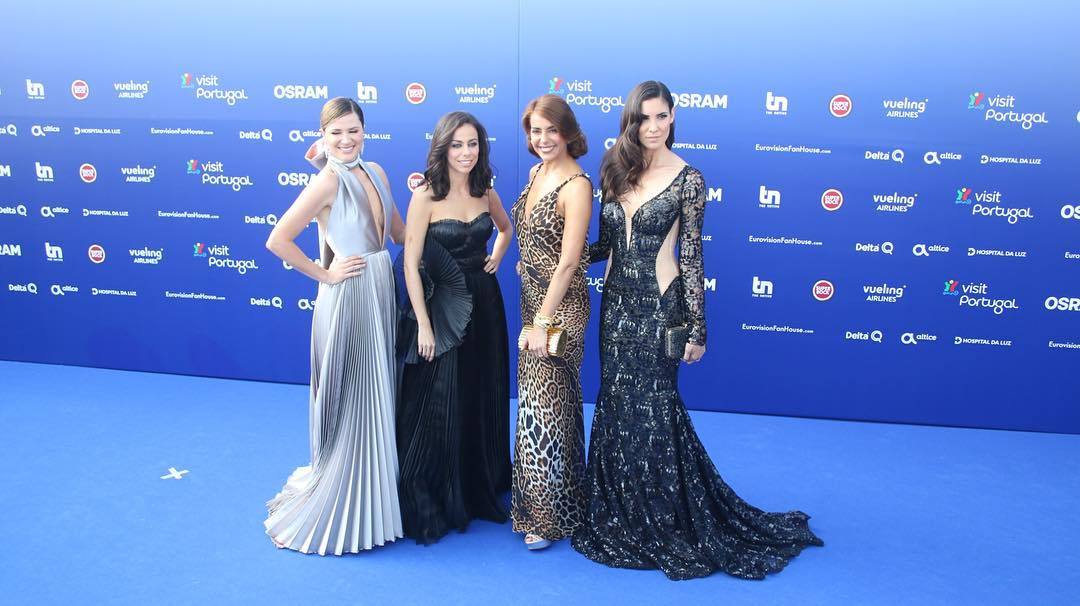 Check all the photos at the gallery link and all the video interviews below.
We will keep updating this post with more photos and videos, so stay tuned! 😉
GALLERY LINK:
Inicio > Events, Parties & Appearances > 2018 > Eurovision Song Contest 2018 – Opening Ceremony, May 6th, 2018
VIDEOS:
Sources: RTP, Sapo, Dezanove, Wiwibloggs, ESC Daily