Daniela Ruah Fans
danielaruah-fans.com - mobile version
Current Project
NCIS: Los Angeles
as
Kensi Blye
|
Sundays at 9/8c
"NCIS: Los Angeles" is a drama about the high-stakes world of a division of NCIS that is charged with apprehending dangerous and elusive criminals, who pose a threat to the nation's security. "NCIS: Los Angeles" is currently airing its Season 10, only on CBS.
Next on NCIS: LA
S10E01 - To Live And Die In Mexico - September 30
S10E02 - Superhuman - October 7
S10E03 - The Prince - October 14
S10E04 - Hit List - October 21
S10E05 - Pro Se - October 28
S10E06 - Asesinos - November 4
S10E07 - One Of Us - November 11
S10E08 - The Patton Project - November 18
S10E09 - A Diamond in the Rough - November 25
S10E10 - Heist - December 9
S10E11 - TBA - December 16
S10E12 - TBA - TBA
S10E13 - Better Angels - TBA
S10E14 - TBA - TBA
S10E15 - TBA - TBA
S10E16 - TBA - TBA
S10E17 - TBA - TBA
S10E18 - TBA - TBA
S10E19 - TBA - TBA
S10E20 - TBA - TBA
S10E21 - TBA - TBA
S10E22 - TBA - TBA
S10E23 - TBA - TBA
S10E24 - TBA - TBA
Latest Projects
NCIS: LOS ANGELES
TV Show (2009-2018)
as: Kensi Blye
Airing Sundays at 9/8c, on CBS
Status: On Hiatus

More Information | IMDB | Official | Photos


EXCUSE

Short Film (2016)
as: Brenda
Status: Available Online

More Information | IMDB | Official | Photos More
Facebook
Fan Mail

Use the address below
to send your Fan Mail to Daniela :
Att: Daniela Ruah "NCIS: Los Angeles"
Paramount Studios 5555 Melrose Avenue
Building 213, Suite 220 Los Angeles, CA 90038
Elite Affiliates

Listed at Guia de Fansites Portugal & Celebrity Link

Apply
SITE INFO
Original Launch:
September 21st, 2009
Relaunched:
September 25th, 2012
Site version:
2.0
Maintained by:
Ana
Hosted by:
Flaunt
Designed by:
Never Enough Design
Online:

Visitors:
(+298961 visitors since Sept. 21st 2009 on Webs.com)
Contact: Email

Oct 13, 2012   Leave a Comment   Água das Pedras, Candids, Daniela, Events, Fama Show, Gallery, Portuguese Press, Portuguese TV, Public Appearances, Videos
Daniela Ruah foi uma das convidadas da festa do 8º aniversário da "Just", a empresa de publicidade que agencia a actriz em Portugal e que teve lugar no Restaurante "Eleven", em Lisboa. Vejam todas as fotos na Galeria.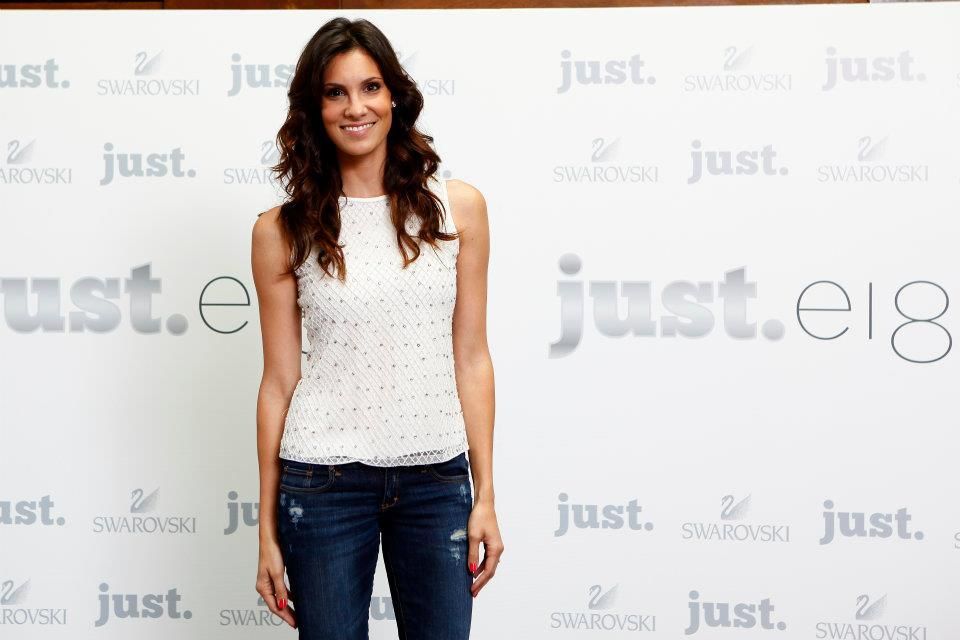 Daniela Ruah na festa do 8º Aniversário da…
by DanielaRuahFans
Fama Show – Daniela Ruah na Festa do 8º Aniversário da Just Models from daniela ruah fans on Vimeo.
Gallery Link
Home > Events, Parties & Appearances > 2012 > "Just Eight" Party – June 6th 2012

Home > Photoshoots > 2012 > Revista Caras (Junho 2012)